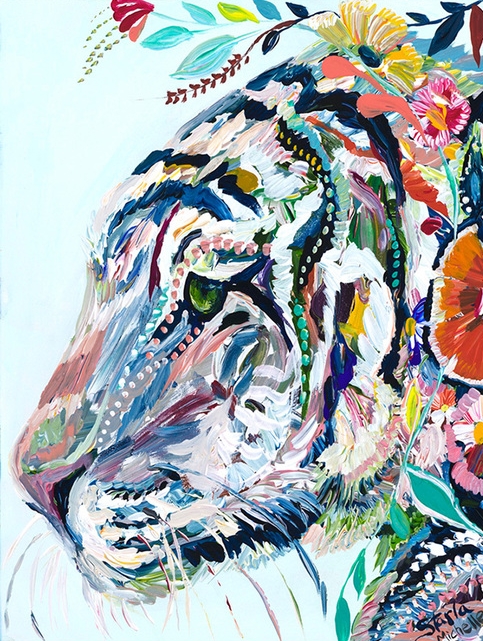 We love our artisans and their wonderful creations... so happy you do too. Thanks for the LOVE!
Share Your LOVE Notes with us by email and we will post them here! info@elephantsquare.com Follow Us On: Instagram, Facebook, Pinterest and Twitter.
TESTIMONIALS + PRAISE
ELEPHANT SQUARE
"I am passionate about elephants and love what you are doing! Supporting the arts, giving back to my personal spirit animal, shopping the most beautiful collections, all makes me giddy. I feel so good about buying from Elephant Square and making a difference." –Melina B.
"In Love with the Agate and Geode paintings. Mine hang in my studio and I just love, love them! MORE PLEASE!!!" –ES, Fan
"Bought the Elephant painting by Starla Michelle, fantastic quality. I was really, really happy, it's the most joyous and colorful painting! Really brightens up my living room. Thank you! I will be shopping for more artwork very soon! Have my eye on some artisan jewelry too!" –Marilynn B.
"Hello Elephant Square! I purchased the Neon Madness painting for my husband's birthday, it hangs front and center in our living room. My husband was over the moon about this gift! Best gift I have given in a long time... Now it's time to buy myself a little something." –Lisa H.
"We absolutely love the artists and the art that we have purchased through Elephant Square! Tanja is so sweet and so knowledgeable! We love the angel piece we just bought and look forward to seeing what beautiful pieces she will find next! Thank you, Tanja!!" –Karen Merstik-Michaels
"ooh la la! In lust with your jewelry collections. I want all of it and just had to reach out and tell you! I bought the little green Buddha necklace and could not be happier, the stones are perfect and seriously quality made and fair pricing.. I have shopped around and have not yet found anything comparable to your amazing quality and pricing anywhere! Got my eyes on those Big Emsum agates!" –Alexis
"I received a lovely handmade Shibori tote as a gift from my dear friend Lou. It has been the most perfect accessory for my summer travels. I carry all my needlepoint and personal items and take it everywhere with me! I feel so lucky to have received this gift and to be introduced to your store." –Caroline
"Just wanted to say Wow! Love the art and jewelry. Your website is beautiful." –Frankie
"What better way to celebrate the Year of the Rooster than with new art in my home! I love this painting! It's so fresh and happy! Everyone who comes into my home compliments the beauty of it. Thank you Elephant Square for always having something special to discover and treasure! Great customer service!!" –Lisa Huizinga, Las Vegas, NV.
"Elephant Square has a wonderful selection of fine art prints and gorgeous elephant art. I just fell in love with this artwork at Pottery Barn in Las Vegas, the striking bold graphics and meaningful message, had to have it! I found the perfect frame to compliment the art and had to share! Hope you love it as much as I do!" –Judith August, Judith August Cosmetics.
"My pieces of Kelli Bickman art are my pride and joy. If I were rich enough and had a house big enough I would have nothing but Kelli Bickman art." –Neil Gaiman
"Kelli Bickman's art is bold and fearless... it defines my Hudson Valley home." –Meera Gandhi, The Giving Back Foundation
"Kelli Bickman's work taps into and reflects the aesthetic of the scavenger in all of us. That part of us that makes us draw mustaches on newspaper photos and tack photos to our cubicles. More than that, Kelli's pieces draw on a level of recognition beyond the automatic or mundane and illicit thoughts of grand American mythologies that have surpassed verbal dissemination." –Knitting Factory Records, NYC
"Bickman dares to mix — color, theme, mythology — and she does so with respect and humor at the same time. A difficult feat…Kelli Bickman, a serious artist to be sure, proved to me that art produced from a sense of joy could lead to an artist's life — you know, the kind we all dream of, where our art is our living and our living is our art. I think art such as Bickman's is actually the most "serious" of all in that it expresses something joyful and ecstatic about being human. I think, too, that art like this can only come from a certain kind of soul." —a happy, broad-minded, and delighted-with-life soul." –BlissChick.net
"There is a wonderful resemblance in Kelli Bickman's work to the paintings of Marie Roberts and other Coney Island artists. It's brash and makes a big "look at me" kind of statement. Like the Coney Island crowd there is an avoidance of fine art issues. Left behind are the years of art history and canons of fine painting and what is left is a raw pictorial instinct…There is a lot to like about her work." –Robert Sievert, ARTEZINE 17.25
"With great energy and flair, Bickman invites us to soar beyond the mundane to find inspiration in both the ordinary and extraordinary experiences that make up our lives. Her work is "larger than life" and she proves, once again, that art can illuminate the recesses of the human soul with both joy and beauty." –Ann Niven, Sage Woman Magazine
'Kelli Bickman's sparkling images, with their clarity, beauty and delight, have graced our pages. What a treasure!" –Margery Cantor, Inquiring Mind
"Kelli Bickman is a wonderfully talented painter. She has an ease of technique, grace of arrangement and a depth of vision; her many series often portray nature symbols, along with universal or ancient elements in skilled, updated narratives. Her unique talent spans fine art and illustration, and we are proud to have her work in our collection." –Artist Amy Zerner & Author Monty Farber
"There are multiple cosmoses, and they are all floating and spinning around us, we are soaring through them, they are beyond words but not beyond meaning, many meanings, deep meanings, transcendent meanings, eternal meanings, infinite meanings...your paintings tell me that my consciousness must expand in order to contain, embrace, engage these cosmoses, and the paintings lead me to this expansion of my consciousness." –Dr. William Buschell, Tibet House, Ishar
"People like Kelli help to make the world a better place. We are lucky to have such an amazing Ambassador to the Arts. Kelli's zest for the arts and her community is infectious. –Lori McNee, Power Artist
Being in the fashion business for 20 plus years I have been witness to many trends. Beaded jewelry, bracelets in particular, have always been a staple in my opinion. EMSUM bracelets are the crème de la crème. They are the epitome of luxury. They are also spiritual, healing, well made, and extremely fashionable. The brilliant options are endless. My EMSUM beads are always on my wrist. –Ricci Lopez-Hammargren - General Manager, STITCHED Lifestyle, The Cosmopolitan of Las Vegas
"EMSUM is by far my favorite jewelry company. Shopping with Marcia is an experience. You don't shop, you create pieces, one-of-a-kind pieces that fit your needs. I have purchased 5 pieces from Marcia and each time I fall more in love with the idea of wearing or gifting a piece just for myself or my loved ones. The healing power and the protection I feel when wearing my pieces is inspiring. I am obsessed and addicted to EMSUM." –Hippie in Heels, Mindi Tatti - Content Manager, Wilson/Gabriella.
The craftsmanship is top level, and each piece is a durable as beautiful. The stones are hand-selected and each is crisp, beautiful and full of imagination, and I love learning about the meanings of the minerals and the gemstones and how that can enhance my inner being. I am confident when I wear my EMSUM. I feel whole when I wear my EMSUM. I feel unstoppable when I wear EMSUM.
Michele D. Tell, Owner, Preferred Public Relations. Owner, Constellation Catering.
PRESS • BLOGGERS • REVIEWS
ELEPHANT SQUARE- POTTERY BARN - HENDERSON/LAS VEGAS, NEVADA
EMSUM DESIGNS - Marcia Bergenfield
Click images to read complete article links.
DORIT SCHWARTZ - SCULPTOR
Click images to read complete article links.
YOUNG HEARTS DESIGN
See what these popular fashion bloggers have to say about Young Hearts. Click images to read complete articles.
CATORI LIFE
Catori Life Blog. Click images to read complete articles.
JAKRAPHAN CHAIJIT - FINE ARTIST - THAILAND
SCENE 4 Magazine. Click images to read complete article.